American Music's

Not just any "V".
This is Jackson's JS32 KING V. Yes, the King of all V's. No peasant or Queen V here, this thing has high output pickups and jacks, 24 jumbo frets, compound radius rosewood fingerboard and a double locking tremolo. All that means is that you will sound, and look incredible while playing it. Time to step up to the "V".
Check back often for the next Deal of the Day!

(This item will remain the deal of the day until it's gone. All items unique and subject to prior sale. No additional discounts on "Deal of the Day". First come first served. Please call to confirm availability.)
We have the largest selection of Guitars, Amps, Electronics, Drums, Professional Audio, and Accessories in the Northwest!
Visit our store for help from our team of friendly and knowledgeable experts, or check below for some samples of our featured, used, and clearance items.

7 days ago
We love @eastmanguitars and we know you will too!
Through July 30th - Come plug one in, and we'll enter you to win an Eastman Acoustic!
Easy. 😀 https://t.co/lkupAMuRVz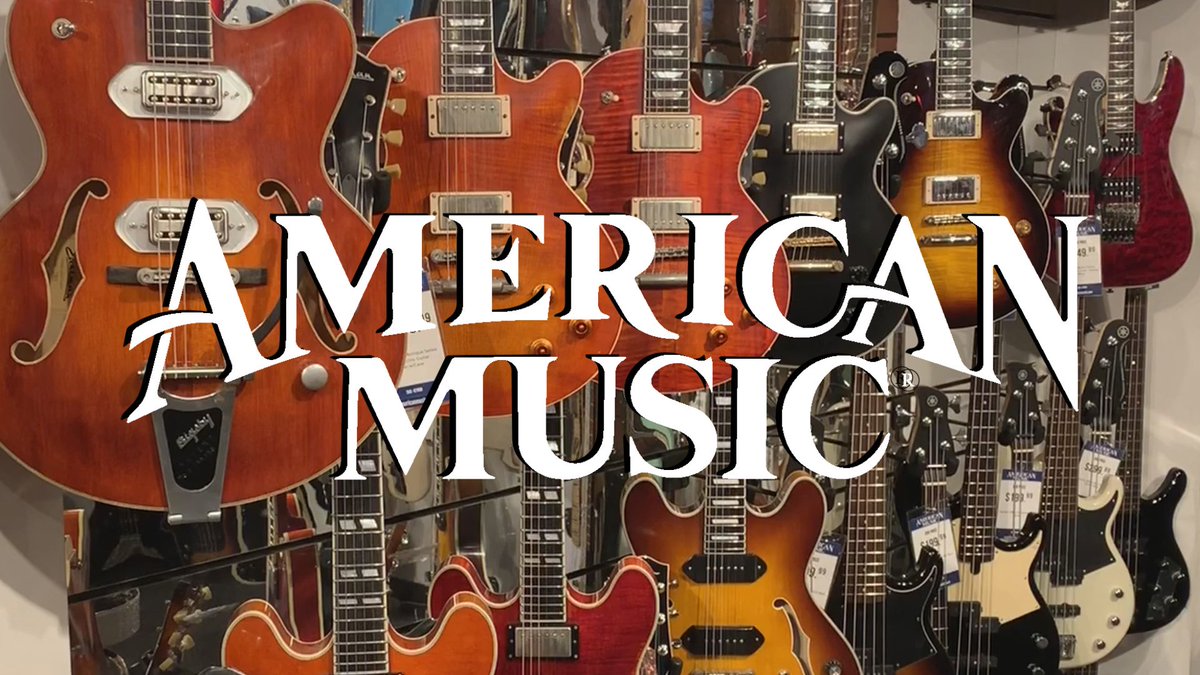 AMERICAN MUSIC SESSIONS
American Music Session #5 - Danny Newcomb - Jumpin Jack Flash
American Music Session #5 - Danny Newcomb - Full Performance
American Music Session #4 - The Young Evils - Full Performance
PRODUCT VIDEOS
American Music Shopping Network
D'Addario Pedalboard Cables
Aqueduct by Earthquaker Devices