American Music's

Our Crashiest Crash Cymbal!
These Sabian 18″ HHX X-Plosion Crash Cymbals in Simmer Brilliant Bronze are the perfect thing for your anger management needs. Much more satisfying than hitting a pillow or a groupie. Hit it. Hit it hard! It's awesome AND on sale. It's a win-win-win!
Check back often for the next Deal of the Day!

(This item will remain the deal of the day until it's gone. All items unique and subject to prior sale. No additional discounts on "Deal of the Day". First come first served. Please call to confirm availability.)
We have the largest selection of Guitars, Amps, Electronics, Drums, Professional Audio, and Accessories in the Northwest!
Visit our store for help from our team of friendly and knowledgeable experts, or check below for some samples of our featured, used, and clearance items.

2 months ago
Join us Monday May 13th from 1:30 - 3;30 for a visit from Phil Clendeninn of @YamahaMusicUSA
We'll run through the latest gear, tell stories, and watch Phil make the difficult seem easy...
All are welcome - No charge! https://t.co/geJoWxdT3f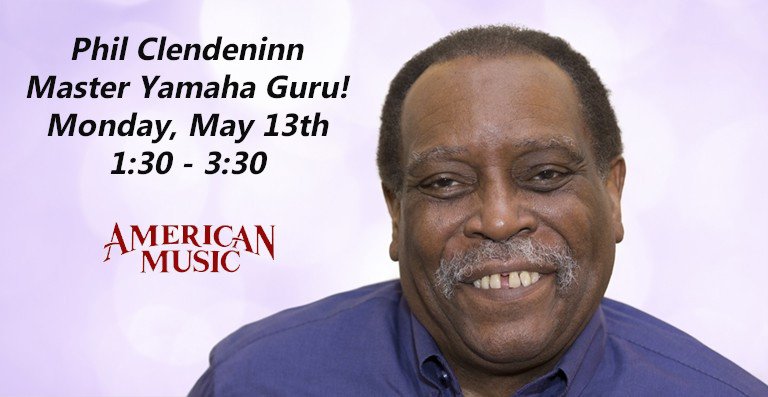 AMERICAN MUSIC SESSIONS
American Music Session #5 - Danny Newcomb - Jumpin Jack Flash
American Music Session #5 - Danny Newcomb - Full Performance
American Music Session #4 - The Young Evils - Full Performance
PRODUCT VIDEOS
American Music Shopping Network
D'Addario Pedalboard Cables
Aqueduct by Earthquaker Devices